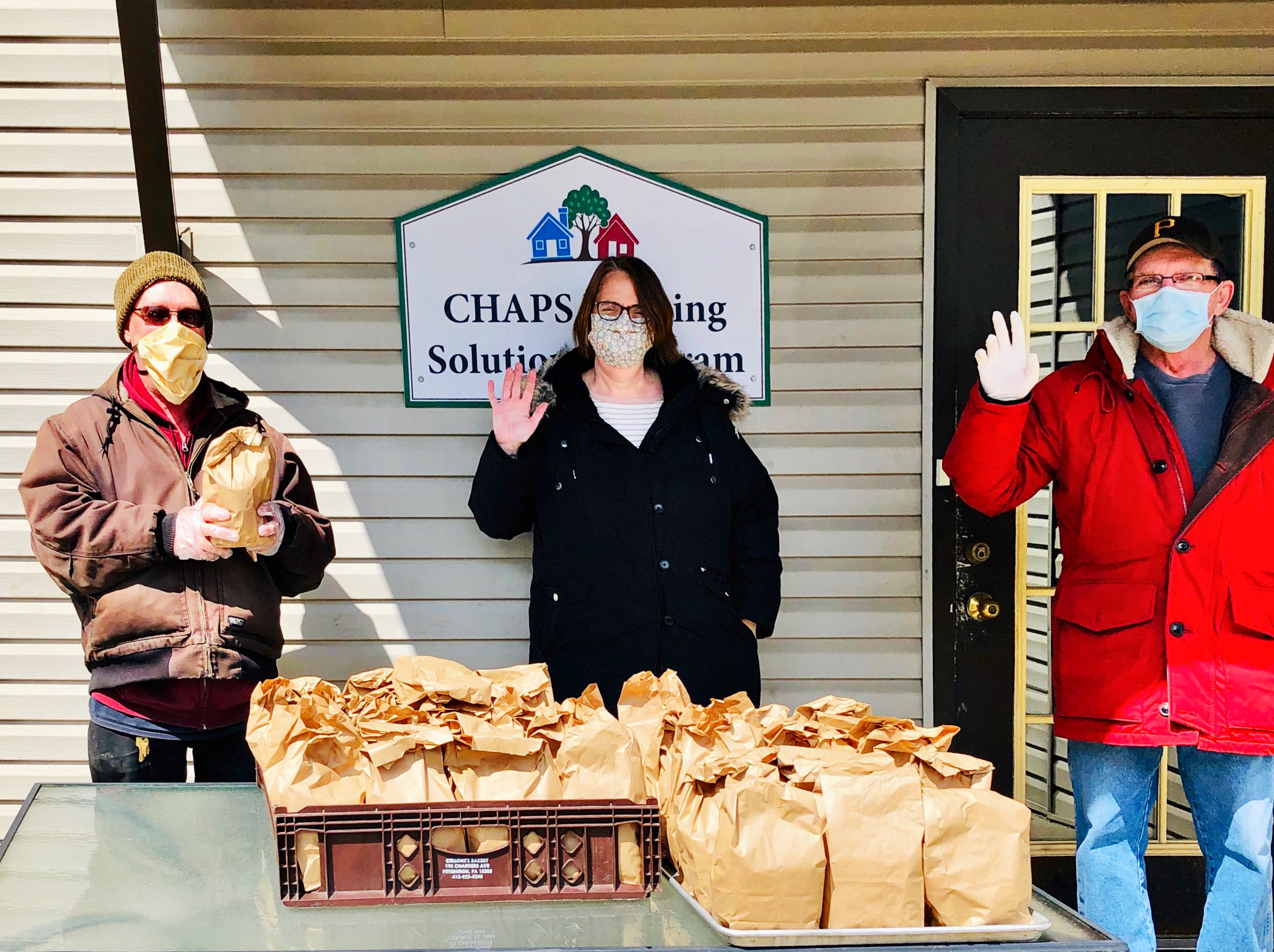 CHAPS continues to provide essential services to the community and is now in their 4th week of their grab & go/ lunch delivery program. Many of the members that CHAPS serves are far below the poverty level and rely on services such as food banks and soup kitchens, making this lunch program an essential part of our local community. 
During this crisis, CHAPS has continued to strive to meet the needs of its members by keeping people nourished - body and soul <3 They are distributing between 90-100 lunches on weekdays and 40 on weekends. 
Member quote: "CHAPS has been wonderful. They bring me lunch and make sure I'm okay". 
CHAPS does rely on the generosity of the community to provide many services, including lunches during this time of crisis. One small bagged lunch can make a world of difference to someone in need, please help support the continuation of this program by donating today. 
CHAPS is in need of the following monetary and food items to continue to assist those most vulnerable within the community: 
Monetary Donations - these can be made directly through our website http://chapsinc.org/how-to-help/donate.html
Grocery Gift Cards/Certificates - These can be mailed to CHAPS at 944 Liberty St. Meadville, PA 16335
Individually packaged items : crackers, cookies, chips, granola bars, fruit cups, etc. 
Apples & Oranges
Questions about CHAPS services or how to donate can be directed to the CHAPS Executive Director: 
Lynn McUmber
814-373-5060
lmcumber@chapsinc.org
Donate Now: http://chapsinc.org/how-to-help/donate.html