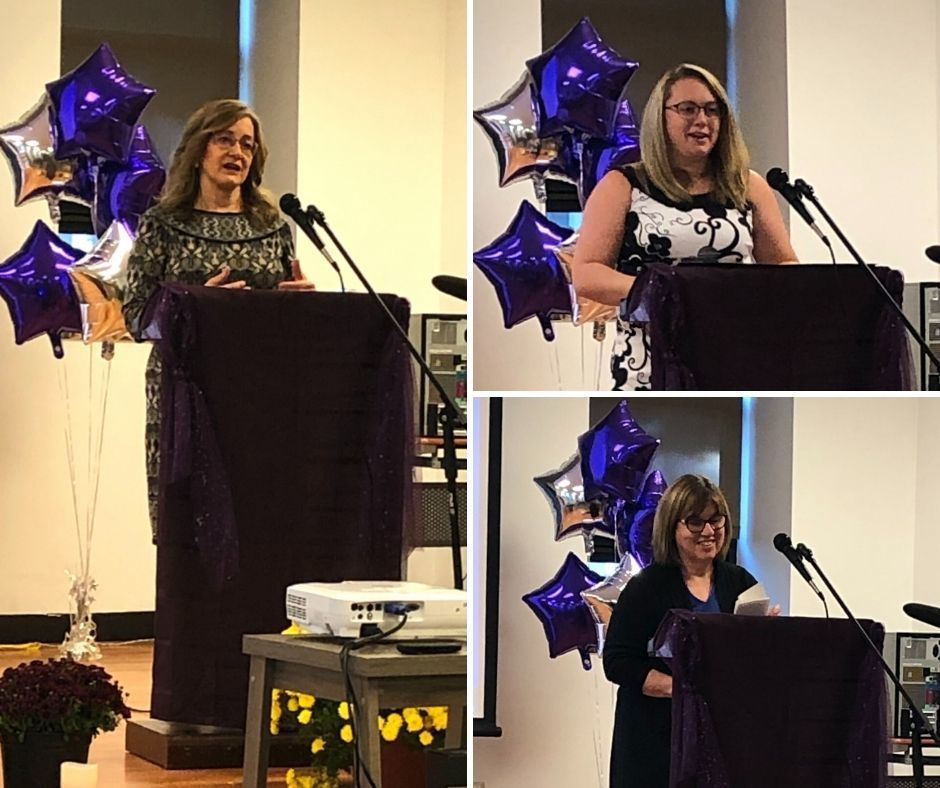 On October 7th, 2020, CHAPS held our Candlelight Vigil for Mental Health Awareness week. This year, the theme was Resiliency Through Connections and speakers gave touching stories about their experiences with resiliency. You can watch the vigil on Armstrong's YouTube channel here.
An important detail from the vigil was that resiliency is the ability of an individual to bounce back from an adverse experience. Sue Watkins from the Crawford County Human Services mentioned Brené Brown's definition of resiliency as "the ability to bounce back after stressful situations and is strengthened when you give and receive support." This resiliency can be learned and built up to become an effective tool in our "repertoire of coping tools", as one of our speakers, Angela Morton, put it. Since resiliency can be an important coping tool, it's important to know the ways we can build it! 
One of the ways resiliency can be seen and built is through our social connections. Sue also mentioned Brené Brown's definition of connections as "the energy that exists between people when they feel seen, heard, and valued, when they can give and receive without judgement and when they derive sustenance and strength from the connection". Creating our connections in this way, so each is seen, heard, and valued can be an important way to build resiliency. Having people that we can feel that we are seen, heard, and valued by those people is important to improving our mental health. Through our speakers, we saw many different ways our connections can impact us! 
One of our speakers, Sue Watkins talked about her own journey with helping others and establishing her support system. She described her struggle in helping her son with his recovery from addiction while dealing with her own mental health. Sue's son had an ongoing recovery journey with his addiction. However Sue's own mental health was declining as she was struggling to help her son recover and also facing her parents' health issues. "I was suffering as well. My own mental health was being compromised." Sue learned to take a step back and focus on her own mental health needs and her own need for resiliency. Through this realization that being a constant source of support for someone else being a detriment to her own mental health, Sue realized she needed her own support system to fall back on while also being a part of someone else's support system, "I was no longer naive enough to think that I was strong enough to handle this on my own". Eventually, both Sue and her son built their own support systems and connections to help them in their recovery journeys and their ability to be resilient. Her son grew to rely on additional people and services as his support system, and "His reliance on others and his connections helped him move from a very dark place to a place of light."
Keegan Sumser also spoke about her increase in resiliency through music. Keegan found something that made her happy and that connected her with fans of the same music via social media. "These connections made me realize that I was not alone. Other people felt the same way I did, coped in the same way through music." Through these connections, Keegan was able to get through a difficult time with resiliency. 
Another important aspect to building resiliency is finding a purpose. This can be achieved through finding a way that you can be helpful to others. Sue mentioned a quote from Brené Brown, "by being kind, loving, and helpful towards others you are also being kind, loving, and helpful towards yourself." Another source of resiliency for Keegan was finding a purpose here at CHAPS. For Keegan, working at CHAPS "gave me a purpose and it made me feel good to contribute to the bigger picture of helping people in the way that CHAPS does." Her interactions with her coworkers and consumers at CHAPS gave her the ability to see others on their recovery journeys and see the resiliency they exude as well. "The people I work with and the individuals we serve are all a shining example of resilience and I wouldn't be nearly as resilient or where I am today on my recovery journey without those connections." Being a part of a community helping others gave Keegan a purpose and also gave her examples of resiliency in action, all assisting Keegan in building her own resiliency. 
What we hope you take away from our speakers' stories is how important resiliency can be to bouncing back from adversity. We also hope that you understand the importance of finding a purpose, helping others, and remaining connected in building your own resiliency. Doing these three things and remaining committed to living a well life can build resiliency and help to improve your mental health. While remaining connected with others does build resiliency, it is a two-way street. Being there for others while also having others be there for you is just as important. Like Sue mentioned, being kind to others is also a route to being kind to yourself.